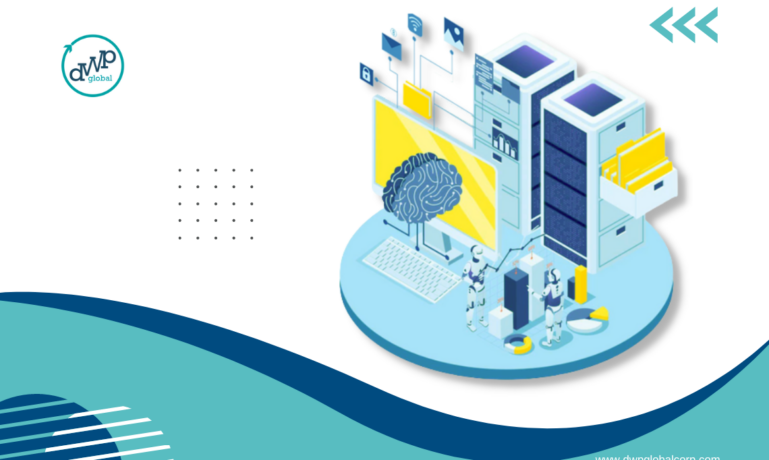 Every business today looks for automation to perform routine tasks regularly and accurately. Automation saves a lot of time, improves efficiency and accuracy, and helps attract customers who are always on the lookout for easier, smart solutions to perform their routine business tasks. The best way for entrepreneurs who seek growth of their business to incorporate automation is to choose a trustworthy Kofax implementation partner who can access transformational business applications.
It is an achievement for Kofax that the consulting firm "Zinnov" which annually assesses hyper-intelligent automation players across the globe, has rated Kofax as one of the topmost in leadership zone when measured in metrics of its scalability and prowess.
Its intelligent document processing, intelligent virtual agent, pricing and deployment model, market visibility, and robotic process automation are some of the factors used to assess the prowess.
On the other hand, the scalability of the companies in this survey is measured in terms of their financial strength, platform funding, depth of customer penetration, and partner channel strength. Kofax proved itself to be one of the best in all these parameters.
Enterprise partners can access the Kofax partner ecosystem and use various process automation solutions leading in the industry. They would need to either sign up for the Kofax Global Partner program or do Kofax certification courses and training programs to gain access to Kofax automation solutions.
Before you choose your Kofax implementation partner, let us glimpse at some resources that your Kofax implementation partner could be using. There are several valuable resources to support and enhance your organization's digital workflow transformation, and some of them are listed here.
Kofax AP Automation Portfolio
A trustworthy SaaS invoice automation solution is a key requisite for your business. Today we have access to industry-leading Kofax 2022 intelligent automation that enables greater efficiency in exception handling and an increase in productivity.
It provides a dashboard that gives you a deep insight into the extent to which the invoices of your business processes are processed.
It has extended document intelligence task automation capabilities that capture and validate incoming data. The Kofax AP automation solution helps reduce and automate labor-intensive multi-step tasks and streamline end to the end-process workflow of your business.
With Kofax's custom workflows, you could build customized workflows connecting systems, applications, and data for any of your business processes.
Kofax Intelligent Automation Platform
Kofax Total Agility intelligent automation platform accelerates business processes through its task automation and process orchestration capability by working on document intelligence. Their industry-leading process automation solutions work presents you with an altogether new level of organizational efficiency and customer satisfaction.
Suppose you are keen on creating a customer-centric experience, streamlining the process of customer management, and reducing customer response time to accelerate your business process. In that case, it's time for your business to undergo a digital transformation with Kofax Solutions.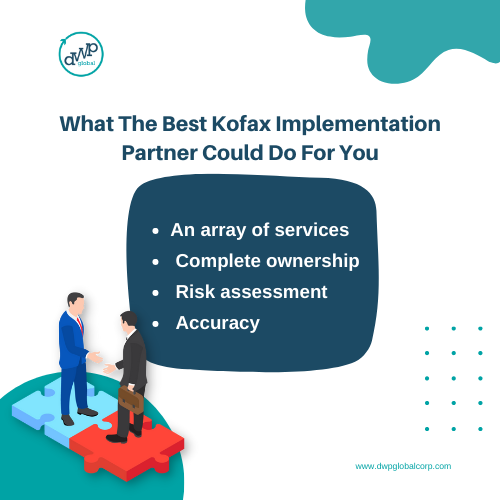 Kofax Robotic Process Automation
The innovative robotic process automation helps companies to stop depending on human intervention for various tedious tasks.
Hyper automation in the form of Kofax RPA technology enables the business system with a set of rule-based workflows for repetitive tasks, thereby lessening human dependency and the scope of errors. It is also enabled through other strategies in Kofax, including Natural Language Processing, OCR and Document conversion, Low Code and No code Platforms, Machine Learning Technology, and Artificial Intelligence Tools.
Your Kofax implementation partner could be using some of these resources to boost your business's automation.
Which Automations Should My Business Prioritize?
There are numerous workflows that every business follows, and not all of them need automation. Even if they do, the priority lies upon a few. The 2022 intelligent automation benchmark study reveals that many organizations majorly prioritize workflows dealing with the following tasks related to banking and finances.
Accounts payable automation
Bank statement processing
Transaction processing
Invoice processing
Document processing
0l>
In short, workflows that require automation are those that gulp in a lot of time to be presented accurately.
What The Best Kofax Implementation Partner Could Do For You
Here is how you could decide on the right Kofax implementation partner for your business.
Your enterprise partner should be able to provide an array of services. They may include application development services across mobile, web, or desktop, compliance solutions, analytics, cloud solutions, quality assurance, legacy upgrades, and other services that various clients may require.
The enterprise partner should be able to cater to the business needs of clients of various genres like the retail industry, media, health industry, banking and finance, and more. They should be able to empower you to make data-driven decisions irrespective of the business you own.
As you rely upon them for the entire back-end development of your business, they should be able to take complete ownership of their daily operations to allow you to focus on other aspects of your business.
Your partner should understand the criticality of the business data you allowed them to deal with. The backup of data, data restoration, recovery time objectives, and integrity checks are something that you cannot compromise.
While automation saves time for your business, it should maintain quality. The data processing, website application, cloud computing, or any other service you choose to avail should be free from errors.
Therefore you need to choose well-experienced enterprise partners who excel in their field.
Why DWP Global Is Right For Your Business
With all the capabilities listed above, DWP Global provides the best business automation solutions customized to suit your business needs. We have years of experience serving clients as trusted
Kofax implementation partners.
Do reach us to discuss your business needs.