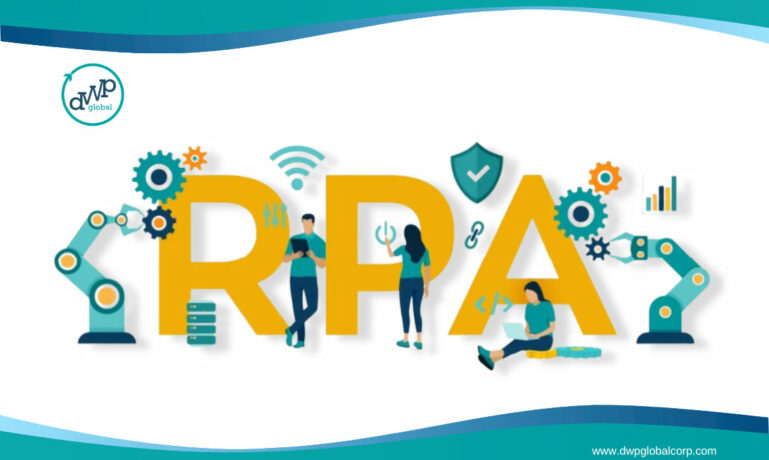 Over decades computers have lessened the burden of human tasks by simplifying several processes and bringing efficiency to day-to-day work. A step further to the evolution of technology is RPA, Robotic Process Automation. Even repetitive and mundane computer tasks can be automated using RPA technology.
Artificial intelligence and RPA implementation through software bots manage complicated, time-consuming tasks such as repetitive tasks, triggering responses, process automation, transaction process, and interacting with other digital systems.
RPA makes the organization flexible, profitable, and responsive. It helps to enhance employee satisfaction and productivity by deleting mundane tasks from day-to-day workflow processes.
Let us look into a few benefits of implementing RPA.
Greater productivity- Software robots bring change in productivity by accelerating workflows.
Enhances accuracy-  Bots' reliability helps achieve complex rules and strict compliance standards without human touch and with greater accuracy.
Cost savings and faster ROI- RPA solution reduces the expenditure, helps reach the business's cost objectives, and results in higher ROI than manual data entry.
Improves business data security-  RPA benchmarks, when implemented strictly, reduce the risk of data breaches can be controlled.
Customer experience- Helps reduce call handling time and improves customer experience by 50%.
The million-dollar question is, how do we bring RPA into our business? DWP Global can be your answer; they are one of the experienced RPA implementation partners that implement Kofax RPA in your business, which automates labor-intense and multi-step tasks with no coding required.
Kofax is an Intelligent automation platform that accelerates and develops automation software for business processes to achieve desired organizational goals. Implementing Kofax helps enhance productivity and efficiency so that employees can concentrate more on qualitative work by automating their routine tasks.
Kofax RPA (Kapow) Platform
Kofax RPA (Kapow) is a robotic process automation software that is the quickest, most cost-effective, and easiest way to create software-intelligent robots that can manage your manual-driven processes with little to no coding.
It uses market-leading capture and RPA technologies and leverages artificial intelligence and machine learning to automate human and information-intensive processes.
They build smarter robots in support of an organization's digital transformation objectives.
Listed below are the key benefits of Kofax RPA (Kapow):
It helps you easily build, deploy, manage, and automate software-based robots
It uses artificial intelligence (AI) and machine learning
Communicate with multiple systems deployed within the organizations
Without dependencies on API
No expensive integrations are needed
No compromise to the security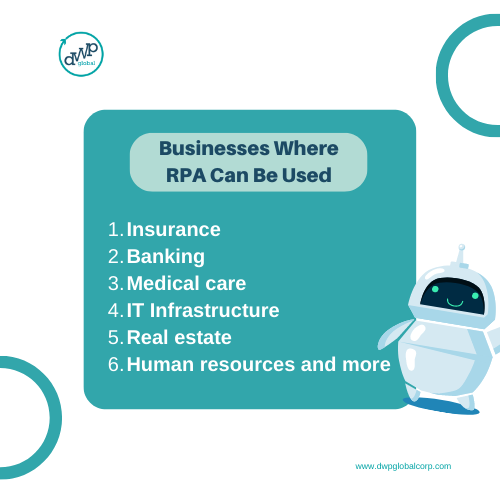 Businesses Where Kofax RPA Can Be Used
Kofax RPA (Kapow) automation has shown proven results in operational efficiency, responsiveness, and cost savings, and the same can be leveraged across a wide range of sectors, such as;
Insurance
Banking
Logistics
Manufacturing
Retail
Government and other vertical markets
The RPA market has a long way to go, with its benefits being numerous. DWP Global can be your perfect implementation partner for Kofax RPA implementation, as they understand the client companies' automation needs and thoroughly provides support and maintenance services throughout the automation journey.
Kofax RPA (Kapow) Services @ DWP Global.
Robot design and deployment
Professional services
Content / ECM migration services
Support services