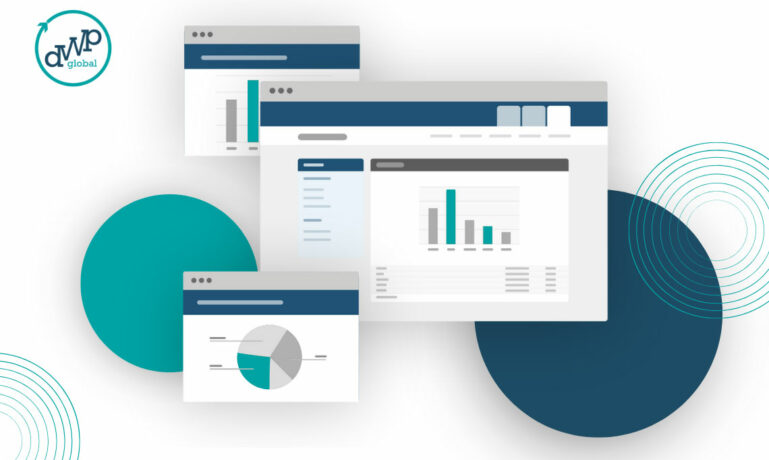 Ever wondered what the worst mistake a business owner or a marketer makes? It is relying and depending too much on one's ideas and opinions. Studies have shown a deeper gap between what consumers want and what marketers think consumers want. So, how to get a true read or feedback for your product or brand? The answer is online surveys. 
A correct online survey imprints your brand on the users and cites the benefits you provide. With advanced and revolutionary technology, creating surveys nowadays has become a cakewalk for marketers. So, one must always
determine the right software tool
to speed past the slow process of fetching customer feedback.
But before proceeding to choose the right online survey tool, let us know what online survey tools are, their importance, and what key features one must consider.
What are Online Survey Tools?  
The Online survey tools are software solutions that provide expertise to create, run, and explain various types of surveys on the participant's websites, emails, or hosted web pages. 
Always remember that evaluating customer satisfaction and customer experience/ product experience will tell you where one needs to improve and which feature to highlight in marketing. And the major outcome is understanding the customers' needs so that you can fulfill them better. 
However, whichever online survey tool you choose must provide certain benefits. So, let us learn more about the benefits of online survey tools.   
Benefits of Online Survey Tools   
Faster and Ease Use: Online surveys are faster, cheaper, and easy to use, and they approach the target audience quickly and get an instant response. One can conduct market research at a snippet of the usual cost because the information is gathered automatically, and you need not wait for paper questionnaires to come to you.
Accurate: The margin of error is almost nil with the online survey tool as the participants enter their responses directly into the system.
Quick Analysis: Results obtained in a survey tool can be analyzed at any time so that one can act quickly and create graphs for reporting and exporting data for further analysis.
Convenient for Researchers: As the information is instantly available from an online survey, data transferring into specialized statistical spreadsheets or software becomes easy.
Easy To Style: One can customize the survey to match up a business website with backgrounds, logos, images, fonts, a final re-direct page, and the survey URL to reach a large group while maintaining the brand across a platform.
Dynamic Forms: The basis of Dynamic Forms is that one can create user-centric intuitive page layouts that will display the right information at the right time and ask many participants the right questions at the right time, thereby allowing the fields and components to appear and disappear based on your criteria.
So, now that the importance of an online survey tool is known, it is not enough to buy any online survey tool you come across. It would be best if you chose the right survey management tool that panders to your specific requirement and is equipped with the below-mentioned features that could benefit your business.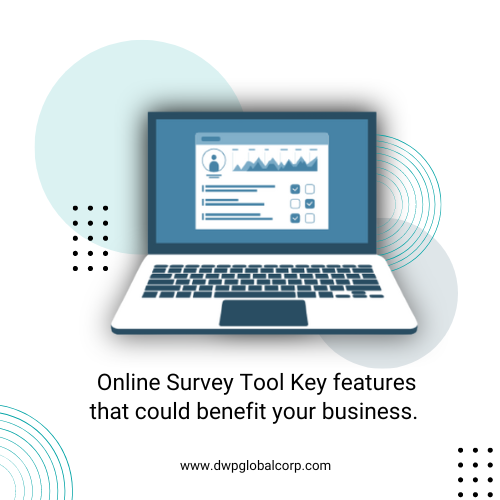 Key Features to Look Out for in An Online Survey Tool 
1. Logic Branching
This feature is a crucial factor that encourages the respondents to complete the survey. Branching ensures that certain questions appear only when certain conditions are met and allow one to skip past irrelevant questions.
Suppose it is product survey feedback, and the user doesn't own the particular product; he would feel bored and leave the page halfway. So, with a survey tool that offers this advanced branching level, you can hide or show questions and customize error messages.
2. Embedded Survey
This feature should be on the must-have list when choosing an online survey tool for your organization, as it allows you to take the survey on your website rather than open a new window, especially when it is a feedback survey.
By embedding surveys on the website, it is guaranteed that the user is not taken away for filling out the surveys, thereby ensuring a higher completion rate.
3. Expert Survey Templates Design
This feature allows you to choose an appealing design or template for your survey. Because if the templates are not attractive, the participant won't even look at them. One can update the font sizes, colors, and other features to attract more respondents. Also, you can customize the survey at your convenience, create your question types and make it more interactive.
For example, using images for answering surveys can make them more interesting.
4. Randomize The Options
If the questions are lined up one after another, it may affect the participant's responses. For example, if you have a long list of brands, the respondents may choose the ones at the top of the list. Hence, it would be wise to randomize the brand's order or reverse it for half of the sample. This way, the user won't feel biased when they respond to questions.
5. Mobile Friendly with Good Security
As smartphones and tablets are making more internet usage, it is mandated that your questionnaire must look good on your gadgets. And a good survey management tool must recognize the device being used and adapt satisfactorily to an absolute minimum.
And securing the collected data is of prime importance. So, one must consider this security feature when selecting an online survey software for the website's privacy and security statement.
6. Activity Logs
A web survey must have an activity logging tool to analyze and track information, like when a survey is modified or a virtual machine is started. The tool must be able to adjust the retention period of entries. Also, it must be easily accessible to view and retrieve the activity log events.
7. Auditing Features
Auditing features in a survey tool will ensure effective operations and compliance with administrative and legal regulations. A tool with this feature will confirm that the business is functioning well and is ready to meet potential challenges.
8. Configurable Notifications from Admin Dashboard
After collecting important survey data, it is significant to link it to a customer database. It must be able to send an automated email to a customer service center if a respondent or user expresses dissatisfaction. Also, it should be able to feed results to a reporting system or an admin dashboard.
9. Centralized Logging Mechanism with ELK (Elastic Search, Logstash, and Kibana)
The centralized logging mechanism with ELK stack is a popular choice for log analysis. It allows the users to analyze and visualize data from any source or format. Hence, a survey tool with this feature will allow organizations to improve the servers and systems required to troubleshoot application/ infrastructure performance.
10. Cloud Agnostic Deployment
A web survey tool must have this cloud-agnostic deployment approach to allow it to switch cloud providers easily and avoid vendor lock-in. This way, it ensures access to various open-source technologies and easier migration.
11. Secret configurations (all secrets are configured in the Vault securely)
Passwords, confidential data, and secure tokens fall in the category of secrets, and Vault is a service to manage secrets. The advantage of using Vault is that it provides access to secrets based on policies. Also, the other aspect is Vault never stores a key in a persistent location. So, a survey tool must have this feature.
12. Two Factor Authentication
Two-factor authentication, or 2FA, is the simplest and most effective way to verify that the respondents are who they say they are. So, a survey tool must have this feature to avoid phishing and password brute-force attacks, thereby securing login credentials.
13. Customizable reports using Power BI
A new process to create reports quickly is by using the Power BI service. With Power BI, summarized raw data is autogenerated so that one can plot meaningful charts based on your field selection.
To the minimum, the tool must produce cross-tabulations with each analyzed question by several banner points, e.g., age, gender, region, education grade, etc.
14. Application support and maintenance
A tool must be able to assist application support and maintenance to ensure that all types of applications are highly reliable, available, and relevant to the constantly evolving business needs. It must include on-call production support, bug-fixing, proactive maintenance, enhancements, user support, and training.
15. Self-Hosted
The tool must be able to host and manage applications on its server(s) instead of renting from SaaS providers. This way, there can be full control over the data and long-term reliability. One can also customize the information to make it what the organizations need.
Nowadays, customers' needs and requirements are more evolved and highly proficient. When given a flood of choices, most people choose quality over price. Hence, searching for and finding an online survey tool with all the above-listed features, though it's difficult, is not impossible.
DWP Global Corp
is one such company that provides the best online survey solutions where one can get increased response rates by reaching the target audience fast. Interestingly, it also offers complex features that can fulfill almost any need related to online surveying. Check out and see for yourself. Happy surveying!