Terms of Use
The following are terms of a legal agreement between you and DWP Global Corp, (we" "us" or "our"). By accessing, browsing and/or using this Website, www.dwpglobalcorp.com, its related web pages, interactive features and applications, and their respective contents, or any other website linking to these terms, whether accessed via computer, mobile device or other technology (collectively, the "Website"), you acknowledge that you have read, understood, and agree, to be bound by these website "Terms of Use" and to comply with all applicable laws and regulations, including export and re-export control laws and regulations. If you do not agree to all of these terms, we are unwilling to grant you access to the Website, and you must immediately cease use of the Website.
PLEASE READ CAREFULLY THESE TERMS (AND THEIR INCLUDED LINKED INFORMATION, SUCH AS OUR PRIVACY POLICY WHICH IS HEREBY INCORPORATED BY REFERENCE). BY ACCESSING, BROWSING OR USING THE WEBSITE, YOU ACKNOWLEDGE AND REPRESENT THAT YOU (i) HAVE READ THIS TERMS OF USE AND THE PRIVACY POLICY, (ii) UNDERSTAND THEM, (iii) ACCEPT AND AGREE TO BE BOUND BY THEM, (iv) ARE ABLE TO FORM LEGALLY BINDING CONTRACTS, AND (v) AGREE TO COMPLY WITH ALL LAWS AND REGULATIONS APPLICABLE TO YOU, TO THE USE OF THE WEBSITE, AND/OR THE INTERNET. IF YOU ARE USING THE WEBSITE ON BEHALF OF AN ENTITY, YOU REPRESENT AND WARRANT THAT YOU HAVE FULL AUTHORITY TO BIND THAT ENTITY TO THESE SITE TERMS OF USE.
In addition, certain portions of the Website may be subject to additional terms of use. By using such portions, or any part thereof, you agree to be bound by the additional terms of use applicable to such portions. In the event that any of the additional terms of use governing such portion conflict with these terms, the additional terms will control. Sale of DWP Global products and services are also subject to separate sales agreements.
Ownership
You understand and acknowledge that the software, code, proprietary methods and systems used to provide the Website ("Our Technology") are: (a) copyrighted by us and/or our licensors under United States and international copyright laws; (b) subject to other intellectual property and proprietary rights and laws; and (c) owned by us or our licensors. Our Technology may not be copied, reproduced, modified, posted, transmitted, republished, sold, offered for sale, or redistributed in any way without our and our applicable licensors' prior written consent. You must abide by all copyright notices, information, or restrictions contained in or attached to any of Our Technology. Nothing in this Terms of Use grants you any right to receive delivery of a copy of Our Technology or to obtain access to Our Technology except as generally and ordinarily permitted through the Website according to this Terms of Use. Furthermore, nothing in this Terms of Use will be deemed to grant you, by implication, estoppel or otherwise, a license to Our Technology.
Certain of the names, logos, and other materials displayed via the Website constitute trademarks, tradenames, service marks or logos ("Marks") of us or other entities. You are not authorized to use any such Marks. Ownership of all such Marks and the goodwill associated therewith remains with us or those other entities. Any use of third party software provided in connection with the Website will be governed by such third parties' licenses and not by this Terms of Use.
This Website may contain other proprietary notices and copyright information, the terms of which must be observed and followed. Information on this Website may contain technical inaccuracies or typographical errors.
DWP Global assumes no responsibility regarding the accuracy of the information that is provided by DWP Global and use of such information is at the recipient's own risk. DWP Global provides no assurances that any reported problems may be resolved with the use of any information that DWP Global provides. By furnishing information, DWP Global does not grant any licenses to any copyrights, patents or any other intellectual property rights.
Right to Modify the Website
DWP Global reserves the right to modify or discontinue the Website, in whole or in part, with or without notice to you. Information may be changed or updated without notice. DWP Global may also make improvements and/or changes in the products and/or the services described in this Website at any time without notice. We will not be liable to you or any third party should we exercise our right to modify or discontinue the Website. If you object to any such changes, your sole recourse will be to cease access to the Website. Continued access to the Website following notice of any such changes will indicate your acknowledgement of such changes and satisfaction with the Website as so modified.
User Submissions
DWP Global does not accept and will not consider unsolicited submissions of ideas, creative materials, processes, comments, feedback or technology (each an "Unsolicited Submission"). Please note that any Unsolicited Submissions sent to DWP Global will be deemed not to be confidential. By sending DWP Global any Unsolicited Submissions, you grant DWP Global an unrestricted, irrevocable, perpetual, non-exclusive, royalty-free, fully paid-up, fully sub-licensable, fully transferable, worldwide license to use, reproduce, display, perform, modify, transmit and distribute those Unsolicited Submissions for any purpose whatsoever, including any ideas, concepts, know-how or techniques which may be included or disclosed therein. You hereby acknowledge that you grant DWP Global such rights in consideration of the right to access and utilize this Website and that DWP Global has no obligation to further compensate you or acknowledge your submission.
DWP Global will not release your name or otherwise publicize the fact that you submitted materials or other information to us unless: (a) we obtain your permission to use your name; or (b) we first notify you that the materials or other information you submit to a particular part of this Website will be published or otherwise used with your name on it; or (c) we are required to do so by law.
You represent and warrant that you will not post or share any content through the Website that in any manner:
Infringes the copyright, trademark, trade secret, or other intellectual property or proprietary right of others;
Violates the privacy, publicity, or other rights of third parties; or
Is discriminatory, defamatory, obscene, threatening, abusive, or hateful, as determined by use in our sole discretion; or is false or inaccurate.
We may, but are not obligated to, delete or suspend user accounts and/or remove content if we determine or suspect that those accounts or content violate the terms of this Terms of Use. When you post or share any content to the Website regarding a third party, you represent and warrant to us that you have the third party's consent to do so.
Feedback
There may be instances where we solicit your suggestions, ideas, innovations, feedback or opinion regarding various areas of our business, the Website, or our products or services ("Feedback"). If you choose to send us your Feedback, please understand that in order forDWP Global to accept your input, you must agree that DWP Global has your permission on an unrestricted basis to use, disclose, and exploit any such Feedback you provide and that DWP Global has no obligation to compensate or acknowledge you in any way or to keep your Feedback confidential. By sending any Feedback to DWP Global you are indicating your agreement to these terms. If you do not agree with these terms, please do not submit any Feedback.
Privacy
Your personal information will be treated in accordance with our privacy policy. If you access the Website, you agree that you are accepting the terms and conditions of our privacy policy. If you do not agree to have your information used in any of the ways described in the privacy policy, you must discontinue access to the Website immediately.
Accounts
If you choose to create an account ("Account"), you represent and warrant to us that all information you provide to us is true, accurate, current and complete, and you agree to maintain and promptly update such information to keep it true, accurate, current and complete. If we believe or suspect that such information is untrue, inaccurate, not current, or incomplete, we may deny or terminate your access to the Website (or any portion thereof). When you set up an Account, you are required to select a DWP Global ID (which may be an email address) and a password. You may not transfer or share your user name and password with any third parties. You are solely responsible for maintaining the confidentiality of your Account log-in information, including but not limited to taking steps to prevent unauthorized access by safeguarding your log-in information. You are solely responsible for any and all use of your Account and all activities that occur through your Account.
General Rules of Conduct
You agree not to, and represent and warrant that you will not, reproduce, duplicate, copy, sell, resell or exploit any portion of the Website, or access to the Website for any purposes other than for your internal business purposes, or do any of the following:
Conduct or promote any illegal activities while using the Website;
Attempt to reverse engineer or jeopardize the correct functioning of the Website, or otherwise attempt to derive the source code of the software (including the tools, methods, processes, and infrastructure) that enables or underlies the Website;
Create derivative works of the Website;
Attempt to gain access to secured portions of the Website to which you do not possess access rights, or circumvent the user authentication or security of the Website or any host, network, or account related thereto;
Upload or transmit any form of virus, worm, trojan horse, or other malicious code;
Use the Website to generate unsolicited email advertisements or spam;
allow, enable, or otherwise support the transmission of mass unsolicited, commercial advertising or solicitations via e-mail (spam);
Use the Website to stalk, harass or harm another individual;
Use any high volume automatic, electronic or manual process to access, search or harvest information from the Website (including without limitation robots, spiders or scripts);
Interfere in any way with the proper functioning of the Website or interfere with or disrupt any servers or networks connected to the Website, or disobey any requirements, procedures, policies or regulations of networks connected to the Website;
Impersonate any person or entity, or otherwise misrepresent your affiliation with a person or entity;
Frame the Website, place pop-up windows over its pages, or otherwise affect the display of its pages;
Interfere with or disrupt the integrity or performance of the Website or the data contained therein; or
Remove any proprietary notices or labels within the Website.
Global Availability
Information DWP Global publishes on the World Wide Web may contain references or cross references to DWP Global products and services that are not announced or available in your country. Such references do not imply that DWP Global intends to announce such products or services in your country.
DWP Global's obligations with respect to its products and services are governed solely by the agreements under which they are provided. If you obtain a product or service from DWP Global off this Website that is provided without any agreement, that product or service is provided "AS-IS" with no warranties whatsoever, express or implied, and your use of that product or service is at your own risk.
Business Relationships and Links to Third-Party Websites and Content
Content from other users and third parties may be made available to you through the Website ("Third Party Content"). We do not control Third Party Content, you agree that we are not responsible for any such content. We make no guarantees about the accuracy, currency, suitability or quality of the information in such Third Party Content, and we assume no responsibility for unintended, objectionable, inaccurate, misleading or unlawful Third Party Content made available by other users or third parties, or violation of any third party rights related to such content.
Links on the DWP Global Website to third-party Websites are provided solely as a convenience to you, and if you use these links, you will leave DWP Global's Website. DWP Global makes no representations whatsoever about any other Website which you may access through this one. When you access a non-DWP Global Website, even one that may contain the DWP Global's logo, please understand that it is independent from DWP Global, and that DWP Global has no control over the content on that Website. In addition, a link to a non-DWP Global Website does not mean that DWP Global endorses or accepts any responsibility for the content, or the use, of such Website. It is up to you to take precautions to ensure that whatever you select for your use is free of such items as viruses, worms, Trojan horses and other items of a destructive nature.
Limitation of Liability and Disclaimer of Warranties
IN NO EVENT WILL DWP GLOBAL BE LIABLE TO ANY PARTY FOR ANY DIRECT, INDIRECT, SPECIAL, PUNITIVE, EXEMPLARY OR OTHER CONSEQUENTIAL DAMAGES FOR ANY USE OF THIS WEBSITE, OR ON ANY OTHER HYPERLINKED WEBSITE, INCLUDING, WITHOUT LIMITATION, ANY LOST PROFITS, BUSINESS INTERRUPTION, LOSS OF PROGRAMS OR OTHER DATA ON YOUR INFORMATION HANDLING SYSTEM OR OTHERWISE, EVEN IF WE ARE EXPRESSLY ADVISED (OR SHOULD HAVE KNOWN) OF THE POSSIBILITY OF SUCH DAMAGES.
YOU EXPRESSLY AGREE THAT USE OF THE WEBSITE IS AT YOUR SOLE RISK. ALL INFORMATION IS PROVIDED BY DWP GLOBAL ON AN "AS IS" BASIS ONLY. DWP GLOBAL PROVIDES NO REPRESENTATIONS OR WARRANTIES, EXPRESS OR IMPLIED, INCLUDING THE IMPLIED WARRANTIES OF FITNESS FOR A PARTICULAR PURPOSE, MERCHANTABILITY, TITLE, AND NONINFRINGEMENT. WITHOUT LIMITING THE GENERALITY OF THE FOREGOING, DWP GLOBAL MAKES NO WARRANTY THAT THE WEBSITE WILL MEET YOUR REQUIREMENTS OR THAT THE WEBSITE WILL BE UNINTERRUPTED, TIMELY, SECURE, OR ERROR FREE OR THAT DEFECTS IN THE WEBSITE WILL BE CORRECTED. DWP GLOBAL MAKES NO WARRANTY AS TO THE RESULTS THAT MAY BE OBTAINED FROM THE USE OF THE WEBSITE OR AS TO THE ACCURACY OR RELIABILITY OF ANY INFORMATION OBTAINED THROUGH THE WEBSITE. NO ADVICE OR INFORMATION OBTAINED BY YOU THROUGH THE WEBSITE FROM US, OUR PARENTS, SUBSIDIARIES, OR OTHER AFFILIATED COMPANIES OR SUPPLIERS (OR THE RESPECTIVE OFFICERS, DIRECTORS, EMPLOYEES, OR AGENTS OF ANY SUCH ENTITIES) SHALL CREATE ANY WARRANTY, REPRESENTATION OR GUARANTEE.
WE MAKE NO, AND DISCLAIM ANY AND ALL, PROMISES, REPRESENTATIONS AND WARRANTIES, WHETHER EXPRESS OR IMPLIED, WITH RESPECT TO THE CONTENT UPLOADED BY YOU, OR AT YOUR REQUEST, TO THE WEBSITE, INCLUDING, BUT NOT LIMITED TO, ANY IMPLIED WARRANTIES OF MERCHANTABILITY, FITNESS FOR A PARTICULAR PURPOSE, NON-INFRINGEMENT, QUIET ENJOYMENT, AND/OR DATA ACCURACY.
Indemnification
You agree to indemnify, defend and hold DWP Global, its affiliates and subsidiaries, and its and their respective officers, directors, agents and employees, harmless from and against any and all claims, liabilities, damages, losses, costs, expenses, fees (including reasonable attorneys' fees), to the extent attributable to your use of the Website, including any Content on the Website, or your violation of this Terms of Use. This provision shall survive the termination of this Agreement and remain in full force and effect.
Duration of Access
You agree that we, in our sole discretion, may immediately terminate your access to the Website at any time, for any reason. You agree that we will not be liable to you or any other party for any termination of your access to the Website or deletion of your account.
Electronic Communications
The communications between you and us use electronic means, whether through the Website or via email. For contractual purposes, you (a) consent to receive communications from us in an electronic form; and (b) agree that all terms and conditions, agreements, notices, disclosures, and other communications that we provide to you electronically satisfy any legal requirement that such communications would satisfy if it is in writing.
General Terms
You are responsible for compliance with all applicable laws. This Terms of Use and the relationship between you and us will be governed by the laws of the State of Texas, U.S.A., without giving effect to any choice of laws principles that would require the application of the laws of a different country or state. These Terms of Use are personal to you, and you may not transfer, assign or delegate your right and/or duties under these Terms of Use to anyone else and any attempted assignment or delegation is void. You acknowledge that we have the right hereunder to seek an injunction, if necessary, to stop or prevent a breach of your obligations hereunder. The paragraph headings in these Terms of Use, are included only to help make this Terms of Use easier to read and have no binding effect. Any delay or failure by us to exercise or enforce any right or provision of these Terms of Use will not constitute a waiver of such right or provision. No waiver by us shall have effect unless such waiver is set forth in writing, signed by us; nor shall any such waiver of any breach or default constitute a waiver of any subsequent breach or default. These Terms of Use constitute the complete and exclusive agreement between you and us with respect to the subject matter, and supersede all prior oral or written understandings, communications or agreements. If for any reason a court of competent jurisdiction finds any provision of this Terms of Use, or portion thereof, to be unenforceable, that provision of the Terms of Use will be enforced to the maximum extent permissible so as to effect the intent of the parties, and the remainder of this Terms of Use will continue in full force and effect.
Changes to Our Terms of Use
DWP Global may at any time revise this Terms of Use by updating this posting. By using this Website, you agree to be bound by any such revisions and should therefore periodically visit this page to determine the then current terms to which you are bound. It is your sole responsibility to check the Website from time to time to view any such changes to the terms in the Terms of Use. If you do not agree to any changes, if and when such changes may be made to the Terms of Use, you must immediately stop using the Website.
Corporate Office (USA)
500 College Road East, Suite 205, Princeton NJ 08540
Offshore Development Center (INDIA)
Sandhya Techno -I, 5th Floor
Raidurg, Gachibowli
Hyderabad -500081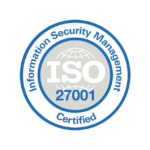 © 2023 DWP Global Corp.. All rights reserved.