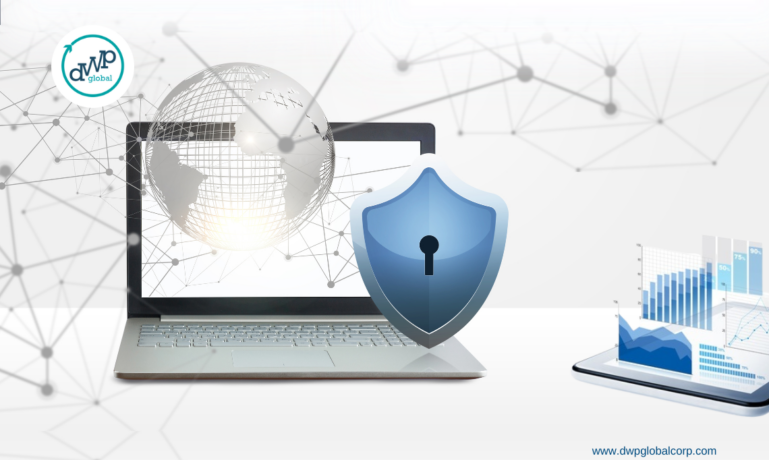 Data breaches and cybercrime have become more frequent and sophisticated in recent years. Businesses of all sizes risk falling victim to these attacks, resulting in significant financial losses, damage to reputation, and legal repercussions. Companies are turning to data science to strengthen their cyber security solutions to combat these threats.
Cyber security refers to the measures and practices to safeguard computing systems from various cyber threats, including external and internal attacks. It involves leveraging software tools and technologies to effectively prevent, detect, and respond to cyber threats.
Data analytics can help organizations identify systems vulnerabilities and accurately detect potential threats in real time. It can also aid in incident response, enabling businesses to mitigate the damage caused by security breaches more quickly and effectively.
Understanding Data Analytics
Data analytics
is the process of data collection, processing, and analysis to gain insights and make informed decisions. It involves using statistical and mathematical techniques to extract meaning from data, identify patterns, and make predictions.
There are multiple domains where data analytics can be applied, such as business, healthcare, finance, and sports. In business applications, data analytics can be used to optimize marketing campaigns, improve customer service, and identify areas for cost savings. In healthcare, big data analytics tools can be used to identify patient risk factors and develop personalized treatment plans. In finance, data analytics can detect fraud and improve risk management.
Cybersecurity service providers
increasingly leverage big data analytics to combat the evolving threat landscape. Using real-time threat detection, prevention, and elimination methods, DWP Global Corp aims to protect computing systems from advanced cyber threats and vulnerabilities that could otherwise lead to significant financial and reputational damage for their client's organizations.
There are several types of big data analytics, including descriptive analytics, diagnostic analytics, predictive intelligence, and prescriptive analytics.
Descriptive analytics involves summarizing data to provide insights into past events.
Diagnostic analytics entails determining underlying factors or reasons for events that have already occurred in the past.
Predictive intelligence involves using data to make predictions about future events.
Prescriptive analytics involves using data to decide how to achieve a desired outcome.
According to the Verizon 2021 Security Breach Investigations Report, insiders are responsible for many data breaches, with accidental "human factor" errors accounting for approximately 20% of incidents. The remaining breaches fall under the external threat category, which includes hackers, cybercriminal organizations, and state-sponsored actors. Professional associations for IT asset managers actively collaborate with IT professionals to promote the best risk-reduction practices for mitigating internal and external threats to IT assets, software, and information.
Big data analytics is a powerful tool for gaining insights and making informed decisions in various fields. It is becoming increasingly important as more data becomes available and businesses and organizations seek to gain a competitive advantage by leveraging it. This article will explore how big data analytics can aid cyber security challenges and attack prevention.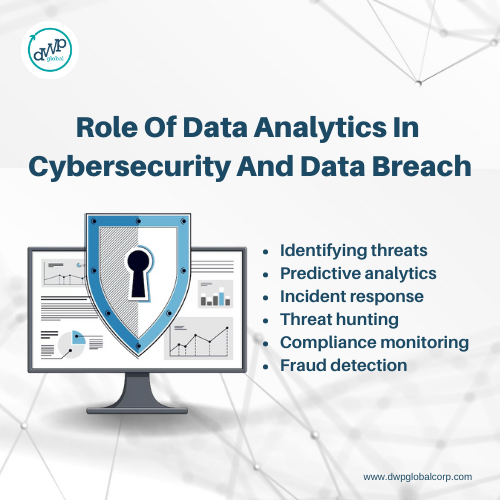 Role Of Data Analytics In Cyber Security And Security Breach
Data analytics can help organizations detect potential threats by monitoring network activity and user engagement. By analyzing patterns in web traffic, data analysis tools can detect anomalies that may indicate an attack is underway. It includes unusual spikes in traffic, attempts to access unauthorized areas of the network devices, and unusual login attempts.
User and entity behavior analytics (UEBA), also called user behavior analytics (UBA), is another tool organizations can use to identify threats. UBA analyzes customer behavior, including login times, IP addresses, and other factors, for data pattern analysis that may indicate a potential attack. For example, if a user suddenly starts accessing personal data outside their normal work hours, this could be a red flag.
Cyber risk mitigation services
refer to a range of strategies and techniques cybersecurity professionals use to minimize the risk of cyber threats to organizations. These services may include vulnerability assessments, risk analysis, threat modeling, penetration testing, security auditing, incident response planning, and ongoing security monitoring. By implementing these services, organizations can better protect their classified data, reduce the likelihood of a cyber attack, and minimize the potential damage in case of an incident.
Predictive algorithms are an important aspect of Business analytic tools that use statistical models,
machine learning
algorithms, and artificial intelligence to detect patterns and predict future events. In the context of cyber security analytics, predictive modeling can be used to identify potential threats before they occur.
For example, predictive intelligence can be used to identify vulnerabilities in a system that attackers could exploit. By analyzing malware attacks and identifying common attack vectors, predictive data models can foresee where future attacks are likely to occur and provide recommendations on mitigating those cybersecurity risks.
Data analytics can also aid in incident responses by enabling organizations to detect and respond to cybersecurity breaches quickly. By analyzing network activity in real-time, big data analytics tools can detect when an attack is underway and provide alerts to security analysts. It can help to minimize the damage caused by a breach and prevent further attacks.
In addition, big data analytics can be used to analyze the data compromised in a security breach. By analyzing this data, organizations can identify which data has been compromised and what the impact of the breach is likely to be. It can help organizations prioritize their response and take appropriate action to mitigate the damage caused by the breach.
Threat hunting is a method to proactively search for potential threats within an organization's network. It involves analyzing network activity and consumer behavior to data correlation that may indicate a potential threat. By implementing asset protection cybersecurity services, organizations can prevent unauthorized access, data breaches, and other malicious attacks that could compromise their critical assets, such as intellectual property, customer data, financial information, and other sensitive data.
Data analytics can aid in threat hunting by providing security experts with the tools to analyze large volumes of data quickly and efficiently. By analyzing network traffic, user behavior, and other data sources, data analytics tools can identify potential threat detection that may have gone unnoticed using traditional security measures.
Many industries are subject to regulatory requirements related to data security and privacy. Compliance monitoring is monitoring an organization's systems and processes to ensure compliance with these regulations.
Data science can aid in compliance monitoring by enabling organizations to identify areas where they are not compliant and take action to remediate those issues. For example, big data analytics tools can identify areas where sensitive data is not adequately protected or user access controls are not properly configured.
Data analytics can also be used to detect fraudulent activity within an organization. By analyzing transactional data and user behavioral analytics, big data analytics tools can identify patterns that may indicate fraudulent activity.
For example, Business intelligence can identify unusual spending patterns on corporate credit cards or detect when a user is accessing systems outside their normal work hours.
Data Analytics and Data Mining are powerful tools for improving cybersecurity. By leveraging data analytics, organizations can detect and respond to threats in real-time, proactively identify potential vulnerabilities, and ensure compliance with regulatory requirements.
As the threat landscape continues to evolve, data analysis will become increasingly important for protecting personal data and maintaining the security of critical systems. Contact us at DWP Global Corp to protect your businesses with the best cybersecurity solutions.