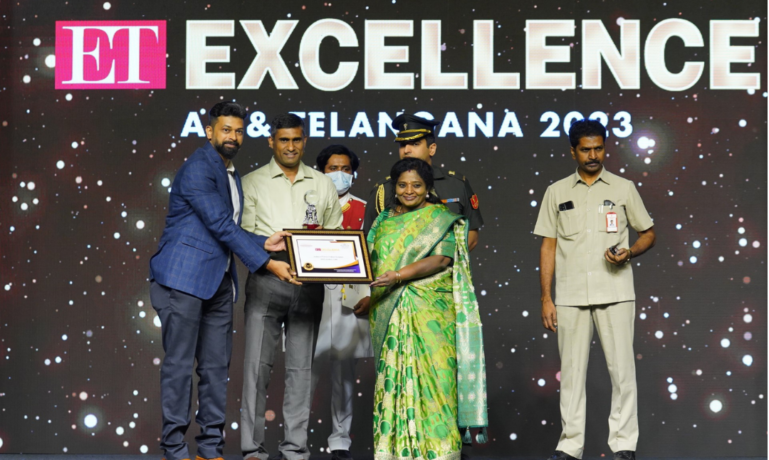 DWP Global Corp wins the coveted ET Excellence Awards 2023
DWP Global Corp is celebrating excellence with the latest recognition from Economic Times by winning the ET Excellence Awards 2023 for Excellence in the field of IT Services & Software Development.
DWP Global Corp outshines the fierce competitors in the category of Excellence in the field of IT Services & Software Development and takes home the top honors at ET Excellence Awards 2023. We are extremely honored and humbled to receive the Award from an eminent entity like the Economic Times.
DWP Global Corp has been honored for its dedication to providing cutting-edge, high-quality, and client-focused IT solutions across a wide range of sectors. This award recognizes DWP Global Corp's dedication to leading the IT industry in quality, integrity, and professionalism.
"We are really thrilled and excited to receive an honor like this from Economic Times. This award is an affirmation to our team's diligence, commitment, and enthusiasm for delivering IT solutions that exceed our clients' needs and expectations. We appreciate our clients' trust and support, as well as the Economic Times' recognition of our accomplishments," says Mr. Raju Nadimpalli, CEO, DWP Global Corp.
This is the 4th recognition that DWP Global Corp has garnered in the past 10 months. It's a reflection of the significant impact created by the DWP Global Corp's ingenious minds in the IT industry. All these awards are a commendation to the countless days we have been working to surpass our goals and exceed the expectations of our clients. DWP Global Corp will continue to build on this momentum and keep embracing new challenges and work towards greater achievements with humility.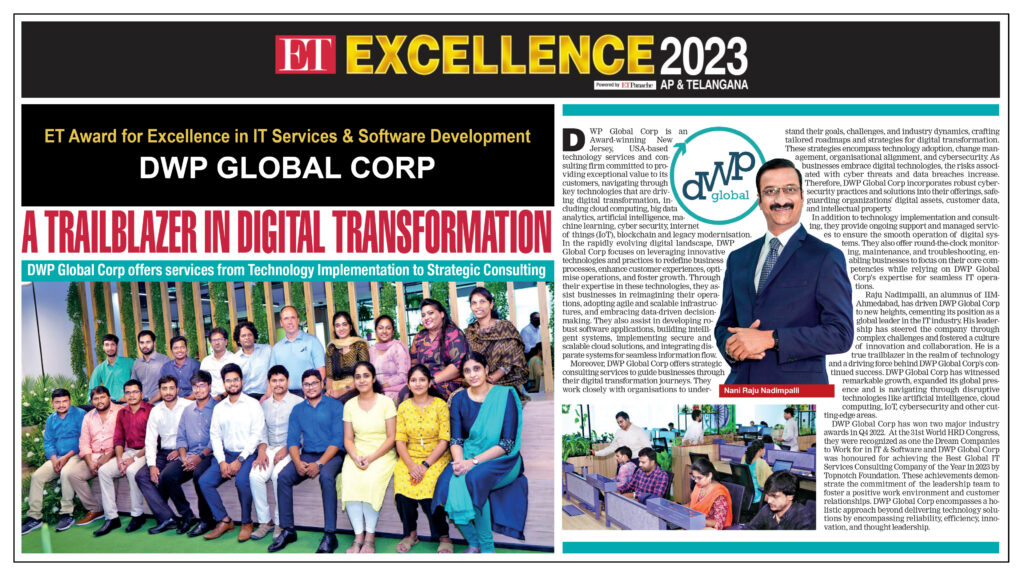 DWP Global Corp is an award-winning technology services and consulting company based in New Jersey, USA. Its goal is to help its customers get the most out of the key technologies that are driving digital transformation, such as cloud computing, big data analytics, artificial intelligence, machine learning, cyber security, the internet of things (IoT), blockchain, and legacy modernization.