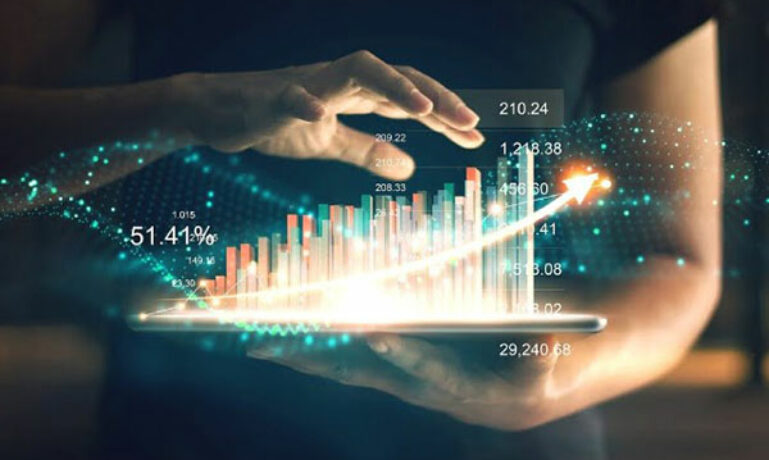 DWP Global Corp records a 3.4% yearly attrition rate in 2021, the lowest in the Indian IT Industry. DWP Global Corp is setting benchmarks for all the IT giants in the market.
In times when the Indian IT majors are struggling to keep their key resources and valuable employees stay aboard, DWP Global is leading the market by marking the lowest attrition in the Indian IT Industry. The DWP Yearly Attrition Report 2021 is a big feat for the DWP Leadership team as the numbers speak volumes about the Inclusive culture & Employee Satisfaction Rate the organization is able to persistently provide to its global workforce.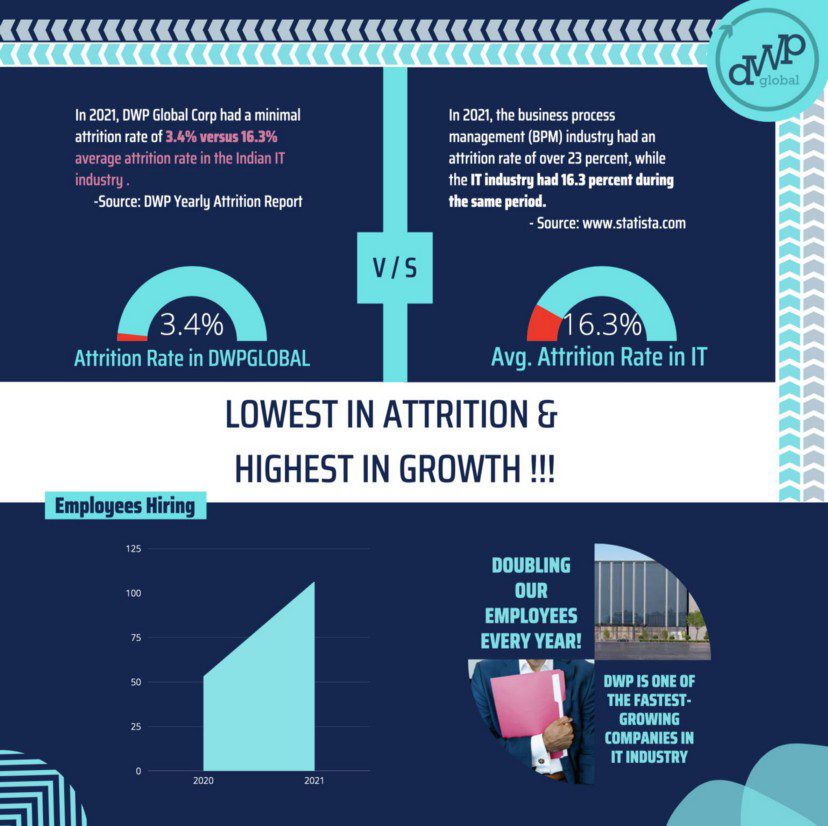 DWP Global Corp has recorded a 3.4% of annual attrition rate as compared to the 16.3% Indian IT Industry average. It is very heartening to note that while DWP Global Corp is maintaining the lowest rates of attrition it has also been on a hiring spree by almost doubling its employee number year on year. Adding more employees and retaining them is a key to having an empowered and success driven organization model. DWP Global Corp is one of the fastest-growing companies in the IT Industry.