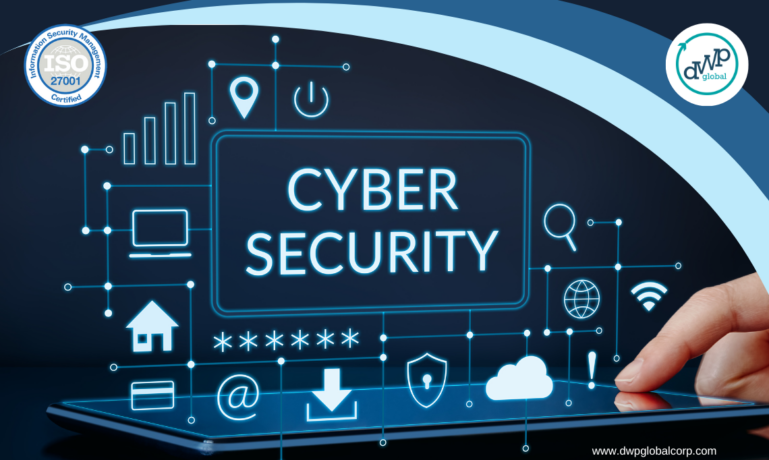 We all know that hacking is one of the most popular parts of cyber security. Many more technical skills are involved in cyber security that are unexplored by most of us. Before diving into them, let us first understand what cyber security is.
Cyber security is a set of techniques to secure and protect unauthorized digital access to multiple computer systems and digital component network data. Based on the connected network, there are many ways to execute cyber security. To protect your organization's data and defend networks, one must know how it is utilized and understand the techniques to hack ethically. Knowledge of how a system is protected and secured from an online attack and skill sets of ethical hacking must be acquired.
The three most important elements of cybersecurity are availability, confidentiality, and integrity. The 5 C's are continuity, change, coverage, cost, and compliance. We will learn more about them and the important cyber-security skills required to become cybersecurity analysts, cybersecurity professionals, and others.
Highly Demanded Cybersecurity skills
Listed below are the top cybersecurity skills:
Networking and Administration System
Computer networking is the top skill you must acquire to enter cybersecurity. Networking is the pillar of the World Wide Web. A clear and strong foundation in networking is a primary requirement to start a career in cyber security. Networking is defined as the connection of a group of devices. It studies how data among these devices is transmitted, transferred, and received. You need to know different routing models like TCP/IP and OSI. Networking incorporates the technical aspects of transmitting data while securing your information.
There will be a huge need for cybersecurity professionals specializing in cloud security skills in the future. Companies seek cybersecurity experts with security skills that can be executed on public and hybrid cloud platforms like Azure and Amazon web services. Many companies intend to build cloud infrastructure for data storage and running applications. It also includes the execution of policies and technologies to protect cloud-based systems. Experienced and knowledgeable professionals manage big platforms like AWS, Microsoft Azure, and GCP.
To become a cybersecurity specialist, you need in-depth knowledge of penetration testing. This method involves attempting hacks on your servers. Organizations hire freelance hackers who specialize in infiltrating systems and extracting information. For companies that store sensitive data, conducting routine penetration testing is mandatory.
Once a security system is positioned for a server, professionals try to hack it. If hacked, the documented hack displays the organization's cyber security teams with data that is utilized to develop stronger protection strategies and solve potential security vulnerabilities.
A colorful career in cyber security is only possible through expertise in technical skills. It is assumed that coding skills are vital for cybersecurity professionals. While a technical background is not always necessary for many cybersecurity professionals, lacking coding knowledge could restrict your future opportunities. Acquiring a foundation in some languages, such as C, C++, HTML, Javascript, and Python, can help you identify and defend yourself from cyber attacks.
Risk Management And Identification
Predicting and identifying emerging threats and possessing threat knowledge before occurrence are core skills needed to become a cybersecurity professional. Risk identification and mitigation will lead the future. Technical expertise blended with experience can help you identify company threats and mitigate risks. Cybersecurity can assign some resources that provide optimal security levels.
A security audit is a process of internal checking to find out the flaws in an organization's information system. Security audit and compliance knowledge are critical and could lead to hefty penalties if any area of regulatory compliance is missed. Organizations would need people familiar with data privacy regulations to protect security information. Companies will seek people who can do paperwork, file them, and implement security protocols to comply with the regulations.
Analytics And Intelligence
In this era, where analytics and intelligence are driving massive advancements in technologies and numerous fields, this skill has also become necessary for cyber-security professionals to analyze security threats. A cyber security professional with skills in analytics and intelligence can mitigate the risks of cybersecurity attacks. Analytics has great potential in identifying and detecting attacks. To become a professional, you must master the skill of cyber risk mitigation.
A core cybersecurity professional can navigate from one operating system to another and work on any assigned system. They should be comfortable with both graphical line and command line interfaces. This skill can be gained by learning the different characteristics of various operating systems.
Soft Skills for Cybersecurity
Soft skills encompass vital capabilities such as networking and communication, with attributes like critical thinking, service mindset, and business analytics highly valued by companies in the cybersecurity sector. This rapidly growing industry provides various avenues, including digital forensics, computer forensics, information security enhancement, and post-hack mitigation.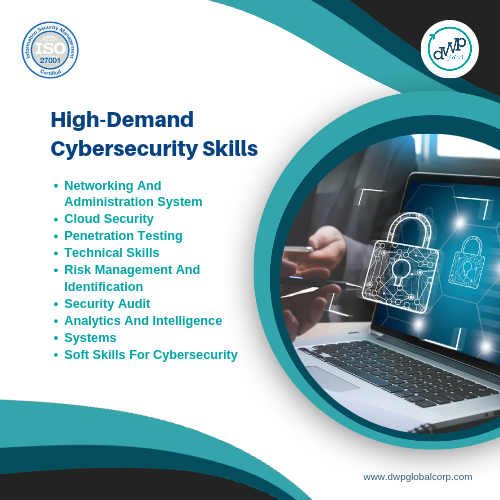 10 Good cybersecurity practices
Let's discuss ten good cybersecurity practices:
Consolidation of security architecture
Integrating a security architecture simplifies an organization's infrastructure, enabling centralized threat monitoring and management, which boosts the security operations center's (SOC) efficiency in addressing incidents.
Implementing a zero-trust security strategy
A zero-trust security strategy manages the risks by granting the application and user and providing the minimum access needed to perform its role. By limiting permissions and access to resources, this strategy minimizes the attack against an organization.
Securing these devices is important as mobile devices access corporate systems and sensitive data. Companies seek mobile security solutions to prevent vulnerabilities and attack vectors and strengthen information security.
Performing Network Segmentation
Network segmentation breaks the corporate network into pieces based on business needs. Positioning next-generation firewalls (NGFWs) between the network pieces increases the probability of detection of attempts at lateral movements.
Streamlining DevSecOps processes
DevSecOps integrates security into development, resolving vulnerabilities and enhancing product security through embedded security tools in continuous integration and deployment (CI/CD).
Updating and executing security policies
Businesses must constantly update their security policies as they adopt new technologies and ways of dealing with data.
A consolidated security architecture with ELA can decrease an organization's security TCO by removing inefficiencies and ensuring that the organization pays only for the solutions it uses.
Addressing security concerns at the beginning of SDLC is called shift left security. Security needs should be included in the initial design, and testing should continue throughout the SDLC. Organizations can decrease the cost and effect of security vulnerability.
Usage of strong passwords and multi-factor authentication
Few companies provide strong passwords to users to ensure strong security. Multi-factor authentication reduces the likelihood of fraudulent acts.
Installing security updates and data backup
Organizations gather substantial user data, necessitating data backups. Employees should promptly update software for enhanced features, bug fixes, and improved security.
Cybersecurity has a huge demand for the coming future. You can apply for various cybersecurity positions, such as cybersecurity analyst, cybersecurity manager, cybersecurity engineer, etc., to get a cybersecurity career by acquiring the abovementioned skills.