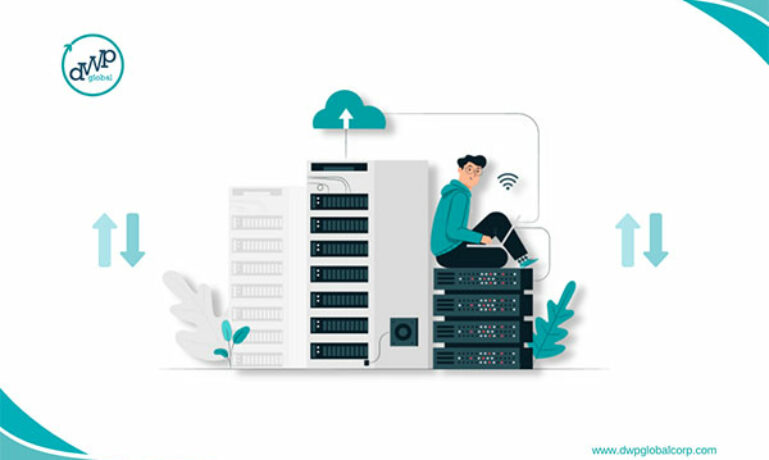 Legacy systems function based on obsolete or older technology with outdated software applications and programming languages that no longer meet organizations' technology needs. A system can be identified as a legacy system if:
It does meet the organization's software requirements
The cost of maintaining or upgrading is dreadful
If the security of the system is vulnerable
The above facts can be considered a disadvantage if an organization sticks to legacy applications.
A cloud-based system or computing is generally the availability of system resources or hosted services such as data storage resources over the internet. Cloud migration eases the delivery of computing services such as databases, servers, software, networking, databases, and analytics via the internet. The main objective of cloud migration is to offer faster innovation and flexible resources within the economies of scale.
Cloud migration or computing
is mainly directed as a public, private, or hybrid cloud migration process. The public cloud can be a storage or server with databases available over the internet and is owned by the service provider. A private system is a cloud designed exclusively for a particular firm. A hybrid cloud combines both public and private clouds, allowing the apps and data to be shared between them for better deployment options and greater business flexibility.
Cloud computing services can be classified into four types:
Infrastructure as a service (IaaS) – As the name suggests, this cloud provides the cloud infrastructure on rent on a pay-and-use basis.
Serverless computing – This cloud services function aims to provide the app functionality without having to handle the server management. The service providers handle the servers and infrastructure at the backend.
Platform as a service (PaaS) – Much like serverless computing, PaaS delivers an on-premises cloud environment to develop, test, or manage mobile and web apps.
Software as a service (SaaS) – SaaS functions on a subscription basis and provides software applications via the internet on a tablet, mobile, or PC.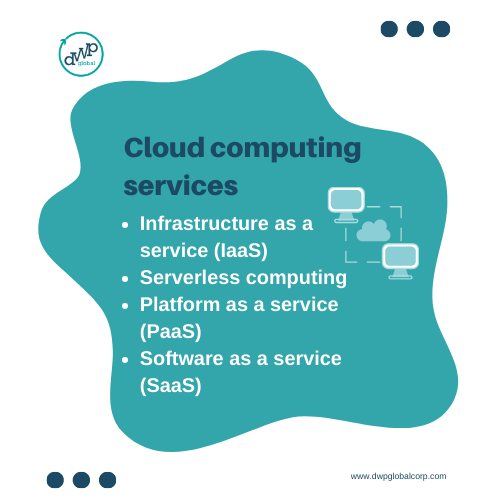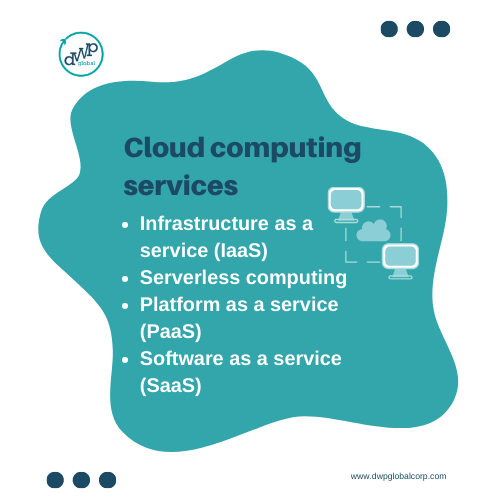 What Is Legacy Cloud Migration?
With increased digital demand and the business environment adopting remote working, migrating legacy systems and business applications to the cloud make sense as it is a cost-effective and efficient way to modernize traditional systems.
The cloud migration of legacy applications is moving existing applications and their components from an on-premise infrastructure to a cloud infrastructure such as a virtual computer server. With the help of cloud migrations, businesses can deal with scalability issues and gain benefits like better speed, security, team collaboration, efficiency, less upkeeping cost, and ultimately improved end-user satisfaction. As the legacy application is not replaced but only moved to a new platform, the functions and features of the systems remain almost the same.
Due to this digital transformation, businesses can add additional features to the system as the new cloud solutions will be more adaptable to the new technologies. Since we are not replacing the entire system, the overall cost of modernizing legacy applications is less than replacing it with a new environment or rebuilding it entirely. Cloud storage is also beneficial to maintain the traditional application as the uptime, compatibility, and cost of maintaining legacy systems will gradually reduce.
Data migration from legacy to cloud storage meets business needs and provides shared resources to cloud users that are up to date. Hence more companies continue to migrate their legacy systems. Best legacy upgrade partners help companies with legacy modernization services as well as legacy maintenance services. Legacy modernization services allow customers to access content and applications from anywhere, with faster implementation and greater team productivity. Also, legacy-to-cloud migration enhances the protection and security of information assets. Integrating data from one legacy system with outdated applications into modern or updated legacy systems can be tedious as it consumes time, affects staff productivity, and may demand upgrade investments. Best legacy upgrade partners are equipped with data integration software that allows data migration from each data point using data connectors.
Four Approaches Of Migrating Data Legacy Systems To Cloud
Lift and shift where the applications are installed on the virtual cloud without disturbing the current architecture.
Rebuild the legacy system is completely redesigned the current system to fit into the native cloud.
Recode certain portions of the business logic: A certain portion of the application, or typically, the middle portion of the application, where most of the business rules or logic reside, is remodified to use the cloud solutions best.
Restructuring the entire system is the fourth approach that involves rebuilding the legacy system from scrap using the SaaS cloud solution. The system is customized minorly or majorly based on the business needs.
Cloud computing of legacy applications moves existing applications and their components from on-premises current infrastructure to cloud-based ones. It is an efficient and cost-friendly way to modernize their systems and integrate their security. Cloud testing makes application testing much easier as it is executed outside location-related constraints and business budgets. Cloud testing is more secure as it constantly monitors the application software of the legacy systems for security vulnerabilities. According to Gartner analysis, by 2023, end-user spending on cloud marketing will reach up to $600 billion.
How DWP Global Corp Supports Migration From Legacy To The Cloud System
At DWP Global Corp, the organizations can focus on strategizing business priorities while they take complete responsibility for building and bearing the expenses of managing hybrid cloud infrastructure. They have expertise in managing data, infrastructure, and software applications, integrating the latest monitoring tools in the market. DWP Global Corp allows customers to access cloud-based solutions remotely with an internet connection. In addition, adoption of faster mobile networks and smartphones has provided its clients with the freedom to enhance business anytime, anywhere. They aim at timely implementation, higher utilization of investments, cost-effectiveness, and enhanced security.
Legacy migration
helps app development teams focus on coordinating projects and developing code on the cloud in real time. Firms must invest in cloud storage service providers that provide remote workforces for developing code from disparate locations. During the onset of the COVID pandemic, businesses have significantly understood the importance and impact of cloud adoption. Many organizations shifted from traditional environments to cloud environments after recognizing the benefits of cloud technologies.