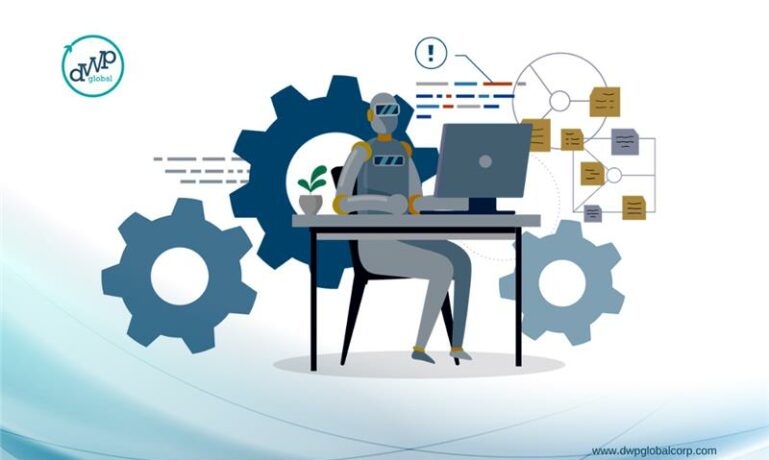 Many organizations have recently started implementing Robotic Process Automation (RPA). The future holds that there is much scope for further advancement in RPA in various fields while more and more industries head towards automation processes. If you are one of those organizations, you could choose a good
Kofax Intelligent Automation Platform
for the digital transformation of your business.
Robotic Process Automation (RPA) Tools
Industries implement RPAs to automate their back-end and workflow processes and infrastructure. Today, RPA is implemented across many industries, including banking, manufacturing, finance, information technology, customer service, and many more. RPA reduces time-consuming processes and labor-intensive tasks into simple automated jobs by software robots.
The current RPA tools can be classified into three categories as follows.
Attended automation tools: These RPA tools perform automation tasks with human intervention.
Unattended automation tools: These RPA tools are intelligent enough to make decisions without human intervention.
Hybrid tools: These tools have the combined capabilities of the two types mentioned above.
The major functions of RPA tools include data compilation from various web portals, processing the data, making the required calculations to derive an inference, integrating data with the existing tools, and opening and working on applications like emails, word files, and so on.
User-friendly tools like Blue Prism, Uipath, and Automation Anywhere are known for their core RPA capabilities and act as end-users due to their smartness. The selection of the right tool depends on several factors, like scalability, quickness of deployment, maintenance, and support, security, vendor experience, ease of use, and price. You may contact a professional
Kofax Robotic Process Automation partner
to discuss the best Kofax RPA tool for your business functions.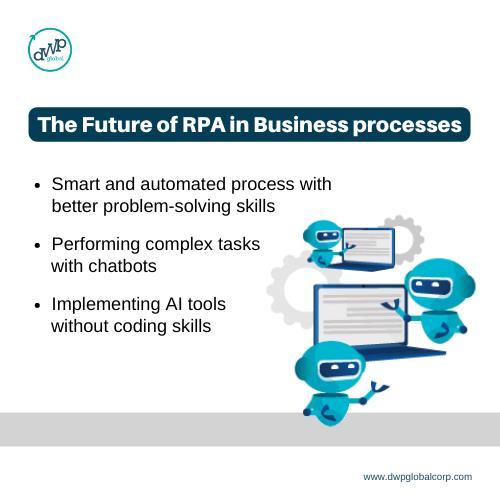 The Future Of RPA In Business Processes
As per Polaris market research, the global Robotic Process Automation (RPA) market share is expected to reach
USD 66,079.34 million
by 2032. The expectations on RPA for the coming years are as follows.
Smart, automated process with better problem-solving skills:
The faster-paced world of tomorrow needs smarter automation tools for all manual processes. It has not been possible to find automation bots for a lot of tasks as of date due to the lack of a set of rules for those tasks. A combination of RPA and artificial intelligence along with machine learning tools generates smarter solutions collectively termed intelligent process automation, which shall form the future of industries.
While a Kofax RPA tool executes mundane tasks efficiently, cognitive automation is designed to handle exceptions and make decisions on the process, and intelligent automation tools work on unstructured data sources like documents, emails, and voice messages.
Cognitive technology based on human reasoning, which includes tasks like learning, reasoning with enhanced problem-solving skills, and self-correction, is expected from the advancement in RPA concepts in the coming years.
Performing complex tasks with chatbots:
Human intervention is required to process unstructured data. RPA technology is expected to transform unstructured data into structured data through natural language processing, thereby automating the process. The integration of RPA skills into the existing technology can assist organizations in delivering seamless, automated, and instant customer service with the use of chatbots that use natural language to process customer queries.
We already have an automated technology in place that can perform optical character recognition, voice recognition, text analytics, detect changed format, and identify handwriting. RPA adoption in these functions can further elevate the ease of performance of back-end business operations which are currently performed by human resources. It is for this reason that the replacement of human resources with software bots is also anticipated in the future.
If you wish to invite Kofax Automation into your business processes, hire a certified
RPA developer
today.
Implementing artificial intelligence (AI) tools without coding skills:
Many complicated tasks today are performed with the use of a programming language by a software developer. However, an integration of
artificial intelligence tools
into RPA projects is expected to give rise to automation that needs minimal knowledge of programming languages in the future. The RPA industry is expected to generate a fully automated process that springs from the extraction of data from the desktops of thousands of employees to monitor their daily work and streamline it into an automated function.
As RPA technology continues to evolve, it brings about a great scope for RPA professionals for their career advancement. Companies hire developers with RPA certification to handle the following responsibilities.
Designing automation processes for organizations
Address issues in RPA tools through coding
Configuring new automation
Documenting automation procedures
Utilizing their expertise to develop and integrate RPA systems
Perform quality reviews of automated solutions
Work together with the project manager in handling RPA projects
Work on code testing by checking for bugs in handling applications
IT companies like Deloitte, Microsoft, IBM, Infosys, Cognizant, and many others hire technical graduates with a knowledge of RPA tools to assist them in RPA projects. They are expected to possess a strong domain knowledge of RPA platforms like Python, machine learning, and natural language processing. RPA professionals find a great career scope in these companies in the roles of RPA engineer, Technical lead, RPA senior consultant, RPA administrator, business analyst, and more. They are expected to support and drive change management of current processes using a structured change control process as per the organizational requirements.
Make use of a Kofax RPA tool today with the help of trusted RPA professionals to assist in the digital upgradation of your business.
The Best RPA Developers For Your Business Functions
DWP Global Corp specializes in utilizing
RPA technology
to empower enterprises in the digitalization of their data. They specialize in services like application development, legacy modernization, IoT, artificial intelligence, DevOps and NextOps, machine learning, business intelligence, and quality automation.
They are your trusted technology partners in delivering end-to-end development services in extremely specialized technologies using the right Kofax RPA tool to suit your requirements. So, contact us soon and acquaint yourselves with the services we provide.