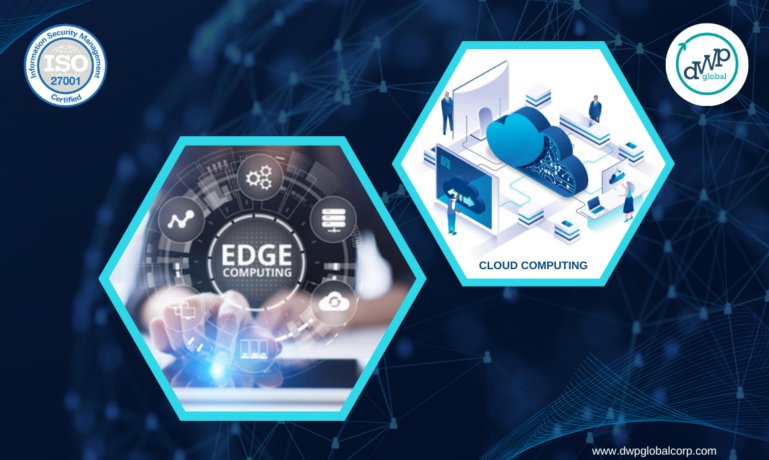 Application performance is crucial for ensuring a positive user experience and business success in today's digital world. Scalability and dependability of applications have been made possible by traditional cloud computing, but latency and network limitations can still be problematic for some use cases. Organizations are increasingly using edge computing and cloud technologies to improve application performance to get around these restrictions. This article will examine how edge computing and the cloud collaborate to enhance application performance and provide a seamless end-user experience.
Understand Edge Cloud Computing
Edge computing makes remote devices process data at the network's "edge," either on board or on a local server. Additionally, only the most crucial data is transmitted to the central hardware location when data processing is required, reducing latency.
Why Do Companies Use Edge Computing?
Edge computing helps businesses gain deeper, more timely insights from device data and speed up the response times of their remote devices. It eliminates network and data center bottlenecks that support edge devices and enables real-time computing in a cloud environment. Similarly, Mobile edge computing (MEC), or multi-access computing, involves processing large amounts of information from edge devices and applications close to the capture point location. These effectively extend the network edge infrastructure, enabling near-real-time data services.
Without the integration of edge computing, more data produced by edge devices could overwhelm the existing business networks, resulting in significant disruptions to all network operations. It could lead to a considerable increase in IT costs, potential loss of customers who seek better service elsewhere, and a decline in essential equipment performance. Moreover, in industries where intelligent sensors are utilized to ensure employee safety, the absence of edge computing could jeopardize the security of the workforce.
Cloud Computing: A Robust And Flexible Application Environment
Cloud Computing provides servers, memory, databases, hardware, networking, software, analytics, and other technologies across remote locations.
There are three prime categories of cloud computing service models:
Infrastructure as a service (IaaS) is the fundamental building block of cloud computing, such as computing, storage, and networking.
Platform as a Service (PaaS) is a platform for creating, deploying, and managing applications.
Complete software applications are made available as Software as a Service (SaaS), hosted in the cloud, and accessed by users online.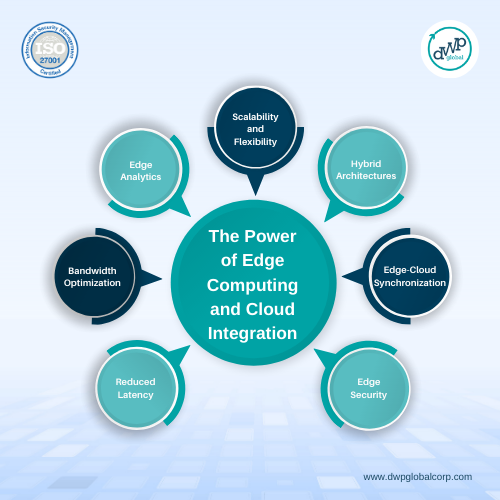 Boosting Application Performance: The Power of Edge Computing and Cloud Integration
Enhancing application performance with a combination of edge and cloud offers several essential benefits:
Reduced Latency: Edge computing effectively minimizes the delay caused by communication between devices and centralized cloud servers. By bringing servers closer to data sources or end-users, edge computing helps to reduce latency, helps to optimize mobile applications, and reduce round trip time. It reduces latency and significantly benefits critical applications like IoT devices, real-time analytics, or video streaming.
Bandwidth Optimization: Edge computing optimizes bandwidth usage by processing and filtering information at the network's edge. Instead of sending all information to the cloud for processing, edge devices or gateways can handle running code, filtering, or aggregation locally before transmitting only relevant data to the cloud. It improves the speed of the edge locations and application development.
Edge Analytics: Organizations can leverage edge computing for real-time analytics and actionable insights at the edge. Organizations can swiftly respond to events or triggers by analyzing information locally without relying solely on cloud-based analytics.
Scalability and Flexibility: Cloud providers help in scalable and flexible infrastructure to support edge computing deployments. Organizations utilize data source(s) to manage and scale their smart devices efficiently. The cloud's elastic compute and storage capabilities enable dynamic resource allocation based on demand, ensuring optimal performance and cost efficiency.
Hybrid Architectures: Combining cloud and edge in a hybrid architecture proves beneficial. Critical or time-sensitive workloads can be processed at the edge, while non-time-sensitive or resource-intensive workloads can be offloaded to the cloud. This approach leverages the cloud's scalability and global reach for handling bulk data processing, machine learning, or long-term storage. At the same time, edge computing provides low-latency processing for real-time interactions.
Edge-Cloud Synchronization: Cloud and edge work cohesively to ensure synchronization and consistency across the distributed architecture. Data collected & processed at the edge can be synchronized with the virtual machines for further analysis and long-term retention. Organizations can implement efficient data synchronization mechanisms to uphold integrity, reliability, and availability between the edge and the cloud.
Edge Security: Edge computing significantly enhances application security. Organizations can implement security measures and protocols closer to the source by processing information locally at the edge. It reduces the exposure of sensitive data to potential threats, adding a layer of security to the overall system.
By combining the efficiency of edge computing and cloud computing, businesses can elevate application efficiency, improve user experiences, and ensure the efficiency and security of their operations.
In summary, edge computing is crucial for reducing latency, enhancing application performance, and enabling real-time interactions. Processing information closer to the source optimizes user experiences and empowers various industries with instant insights and decision-making capabilities. As data-driven applications become more prevalent, edge computing is a transformative force, revolutionizing efficiency and better services in your digital networks.