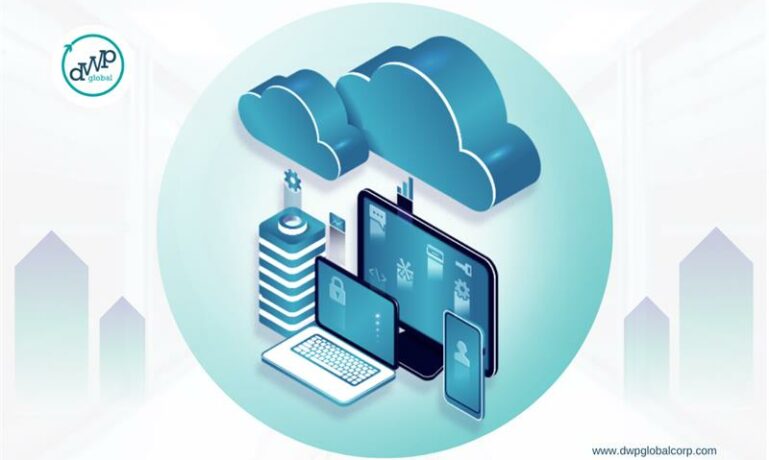 Before understanding cloud migration, let us understand what cloud computing is in the first place. Cloud computing delivers computer services that include databases, storage, servers, intelligence, and software analytics over the internet to offer growing innovation, economies of scale, and flexible resources.
Let us know more about the perks of shifting to the cloud-based infrastructure that has to your business and other factors.
What Is A Cloud Migration?
Before knowing the advantages of migrating to the cloud, let us understand cloud migration.
Cloud migration is described as shifting digital operations to the cloud. In lay terms, it means transferring to a cloud-based infrastructure from legacy infrastructure or on-premises data centers. Few existing applications use Google Drive, Zoom, Share point, Gmail, or Office 365, which indicates that you have interacted with the cloud.
It involves collocated hardware or vital services from on-premises moving to the cloud providers such as the Google Cloud Platform, Microsoft Azure, Amazon Web Services, etc.
Cloud solution and services
help you handle the entire IT infrastructure without inconvenience, security risk, and maintenance cost.
Is Cloud Migration Difficult?
Many organizations and businesses are shifting their data, information, and applications from on-premises data centers, private server, or a local server to a cloud architecture. Every cloud migration process is unique and different, like every business model. The complexity of every cloud migration depends on the number of resources each project supports.
Platform migration can occur from edge servers, business services, productivity software, enterprise databases, network administration tools, CRM support systems, remote desktops, and many others to the cloud.
Many public cloud hosts such as IBM, Microsoft, Oracle, Google, and AWS provide high-speed fiber optic connections to data centers worldwide. This allows them to function at a good speed and scale. Public cloud hosts have improved and increased their platforms' programming, web development, and mobile application support resources, which means higher speeds, reliability, and support for cloud-hosted business operations.
Benefits Of Cloud Migration
Let us now understand the cloud migration benefits and how it improves your business.
Moving to the cloud can scale up or down depending on the IT requirements. The IT solutions keep changing, and the one ideal for a while may become obsolete after a few years, making it challenging for companies to adapt to changing customer demands.
Through cloud migration, organizations can robustly reshape their infrastructure and workloads to accommodate today's needs without depending on the assets and equipment that once made sense.
Shifting to the cloud helps your business to connect systems and boost efficiency with all the services. Traditional methods involve using a data center and updating the software and hardware by periodically refreshing the infrastructure. This is time taking, pricey, and forever repetitive.
Today's businesses can shift applications to the cloud after the hardware refresh cycle. The updating of hardware and software is done by the cloud provider, which saves time, and money and ensures applications are supported.
By shifting to the cloud, operational costs can be reduced while boosting the IT processes. You only pay for what you use by switching to the cloud. The public cloud host provides hardware for the web servers with upgrades, security, and maintenance.
Most of the public cloud companies follow the approach of "pay as you go." The data center costs more than just upfront investment costs.
As your sensitive data is stored in the cloud, it is accessible irrespective of the condition of the physical machinery. Switching to the cloud environment allows your organization members to access the data and business information from anywhere around the globe on any device. This widens many business growth opportunities while meeting the required operational needs.
Your team members can work productively from anywhere without downtime. Lot many cloud services provide monitoring of your business-critical applications and machines.
Moving to cloud technology for your business and customers has enormous advantages. The mentioned benefits create a strong for your business which translates into delivering improved performance and inventive design in the long run. A successful cloud migration includes a reduction of cost, improvement in scalability, smarter integrations, optimized scalability, and greater accessibility.
Along with benefits, there are risks involved too. There are a few common drawbacks of shifting to cloud environments. Let us know a few cloud migration challenges.
Unclear cloud migration strategies
The first step is deciding if you want to manage multiple cloud platforms or just one. A vendor lock-in could arise if you opt for only one cloud provider. Alternatively, your code can be shared between multiple cloud providers to balance the workloads between them. The fee is high, and each cloud provider's management tools are unique, making it a complex process. Deciding what to shift from your on-premise data center to the cloud data center is crucial.
Lacking Preventive Security Checks
Many companies cannot boast of qualified security experts that will ensure the complete security of the organization's transfer to the cloud environment. This leads to the leakage of the most vital info because of trivial reasons from the client's side.
Infrastructure vulnerabilities
Migrating to the cloud heavily relies on evaluating the infrastructure and checking if it is ready for a new environment. The risks and opportunities associated with migrating to the cloud environment can be influenced by the presence of a suitable IT infrastructure. The migration phase is challenging for traditional and legacy systems. Modern architectures depend on microservices and are easier to migrate to the cloud than traditional ones.
As soon as the migration is completed, you are responsible for ensuring that your IT team runs everything smoothly and hazards are kept at bay. Ensuring the availability of the right tools and resources for productivity is vital. Additionally, you hold accountability for maintenance and patches. Things could totally get out of hand if your business is in the growing phase.
DWP Global Corp is a
top cloud solution provider
offering a set of evolutionary services and can provide a cloud solution for your new cloud environment. Check on their website for more details!
Shifting to on premises infrastructure has a lot of benefits for your business and your employees; switching to the cloud systematically is recommended if you are looking for guidance. DWP Global Corp is the best
cloud migration service providers
that can guide and provide you with numerous services ranging from planning to execution, helping renovate existing applications and many more!